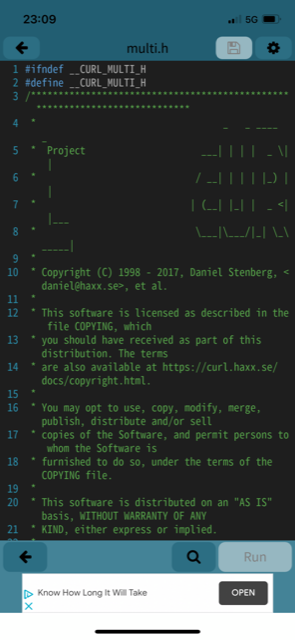 Source: "I will slaughter you" | daniel.haxx.se
"I lost my family, my country my friends, my home and 6 years of work trying to build a better place for posterity. And it has beginnings in that code. That code is used to root and exploit people. That code is used to blackmail people."

"So no, I don't feel bad one bit. You knew exactly the utility of what you were building. And you thought it was all a big joke. Im not laughing. I am so far past that point now."

Someone literally and directly threatens an open source maintainer's life, and a commenter on his blog post says we should look to Apple, instead of law enforcement, to "police" his thought and action. He's already stated that he's lost $15M of business, and his "family, friends, country, and home" because of curl's author. This person is obviously confused about curl, and the role it played in all the things he accuses. (It's just a command-line HTTP agent, and can't "hack" anything that has been properly secured.) But, sure, let's deplatform him from a cloud provider, potentially locking him out of his personal data as well. Surely, this will assuage his murderous reaction to this string of recent misfortune.
We all know how out of touch our government is in this "Web 2.0" world, but Apple, Twitter, Facebook, Google, et. al. are not even nominally accountable to the public. On the one hand, it's frightening to think that people are looking to corporations to safeguard society. On the other hand, I suppose that people could rationally look to them because our government is so completely ineffective in our digital world.
Unless something significant happens to rebalance power from corporations to the government again, especially with respect to the digital economic and informational challenges we face, it feels like we are headed straight for a cyberpunk, citizens-of-worldwide-megacorps future that authors have been warning us about for decades. And it will happen, not because the big, scary government mandated it, but because government stopped doing anything, and corporations just took over where government left off, and did things according to the only thing that drives them: their bottom line.