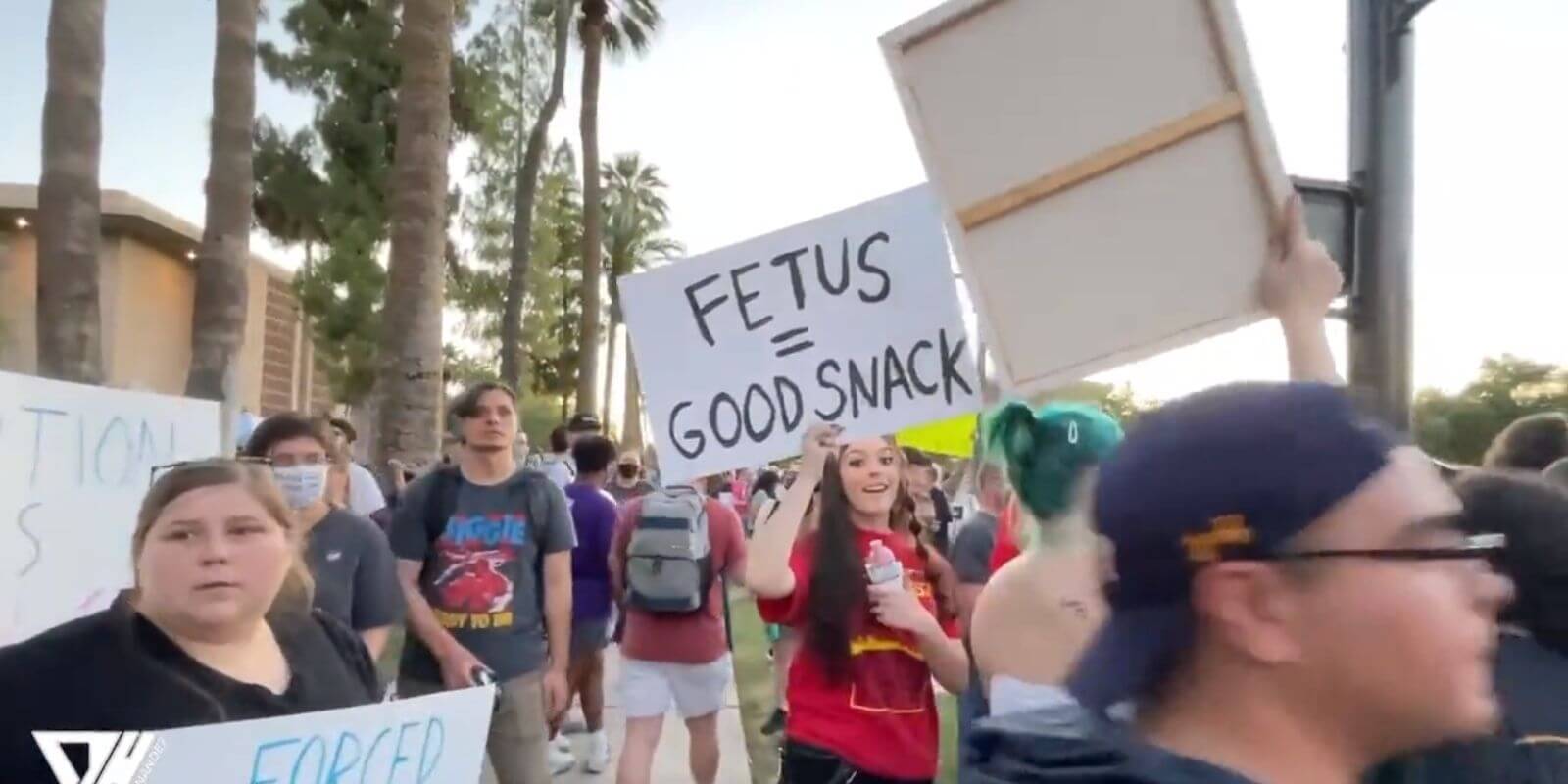 Another protester with hairy armpits proudly held a sign while chanting its slogan, "keep your laws out of my p*ssy."
Source: SHOCKING: Pro-abortion protesters hold 'Fetus = Good Snack' sign, chant vulgar slogans
Sidebar news headline: "People more interested in Depp/Heard trial than abortion." Well… Duh! Everyone in America already knows what they think about abortion, and how it should be treated, legally. With basically one look or comment, they know what everyone else thinks about it too. There's no conversation happening between the polar ends of the spectrum that is changing anyone's mind on the issue, so what's the point of writing more opinion pieces about it?
I maintain that abortion is the central issue in American politics that determines if you're "right" or "left." There is no other issue that can so immediately and accurately place you on the political spectrum. (Interestingly, despite the American notion that Europe is a godless, barren land of communism, I've read that most European countries' laws are more stringent on the issue than Roe, or most of our state laws.)
Those of us on the correct side of the issue are reaaaaally tired of people holding signs like this telling us that we are the barbarians. The current talking point for these people is that they want zero restrictions on killing a baby, right up to the second before it comes out of its mother's body. This position is viewed unfavorably by 80% of Americans.