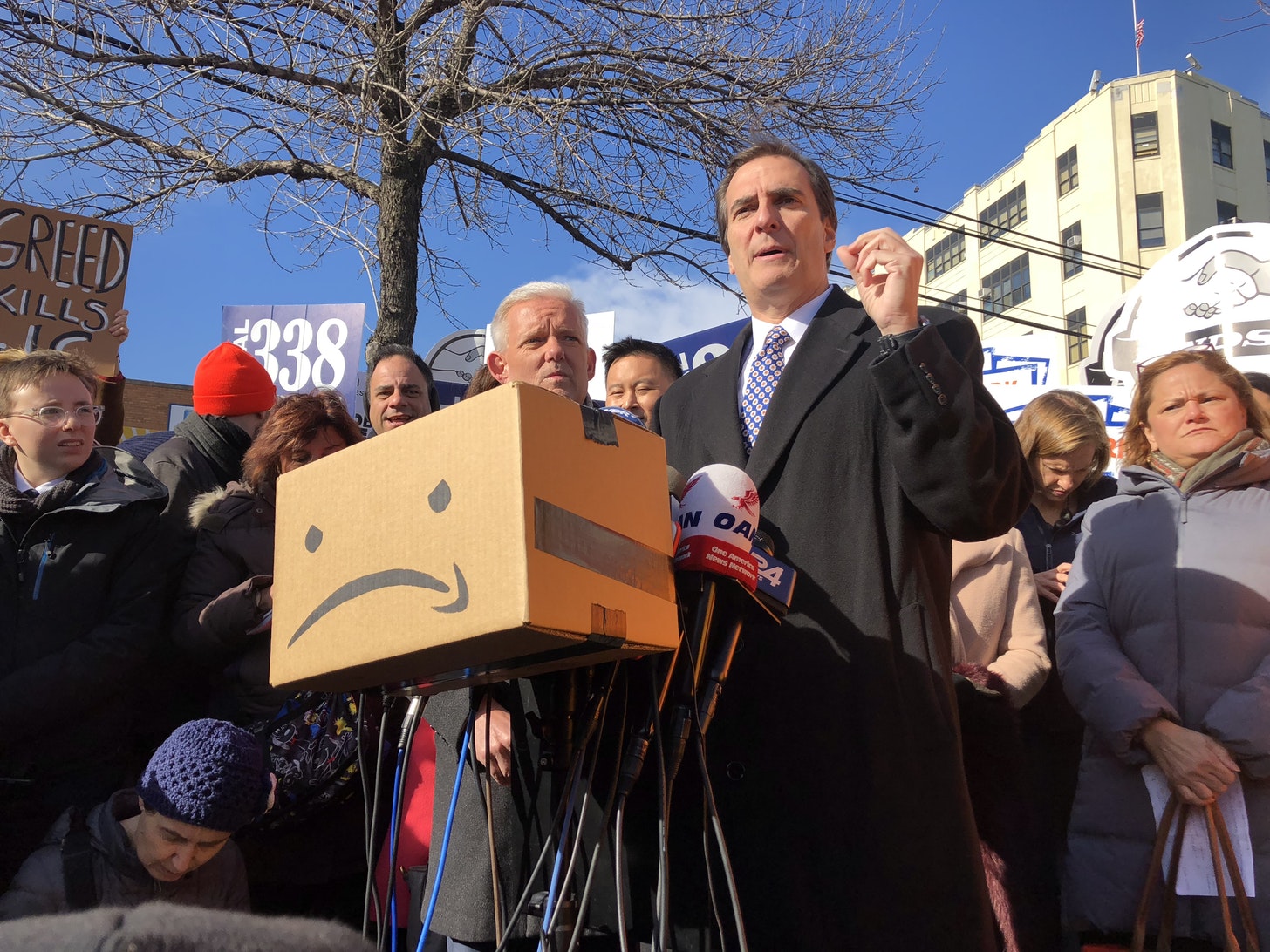 The Amazon H2Q fight in 2019 woke up the anti-monopolists in New York. Now they are moving forward with a new stronger trust-busting law.

"Too Much Power in Too Few Hands" – An Interview with Senator Michael Gianaris:

Senator, first of all, thanks for talking to me. I'll start with a simple question. Do we have a monopoly problem? And if so, can you frame the issue in terms that anybody could understand?

Sen. Gianaris: The best way I can put it is that there is too much power in too few hands. This concentration of power creates the opportunity for corruption, and not just corruption in the traditional sense, although it creates that opportunity as well. But it just corrupts the way the marketplace is supposed to work. It diminishes competition, and it squashes small and medium sized players, who can't compete with not just the size of the biggest players, but the tactics that they're using and their reach into multiple aspects of economic life.

For goodness sake, they are reaching into multiple aspects of governmental life, and they're trying to dictate to governments how we should be making our decisions. And we saw it, of course, with Amazon's second headquarters situation. They created a bidding war amongst local governments! And you saw it again, with Amazon trying to change the makeup of Seattle City Council because they weren't happy with a proposal to help homeless people.

This power is changing the very nature of our democracy and our economic democracy, to have so few people making all the decisions.
Source: New York State to Revolutionize Antitrust (emphasis mine)
This is the key to the issue. As a theme, in my writing, I've complained that government regulatory power has been "captured" by corporations through campaign contributions. But here's a guy who's campaign doesn't need the kind of money that Amazon can give him through a PAC. He's a state senator, with a very comfortable seat. He can speak up. And he's asking the right question: who's in control?
People who seek office presumably have a mind to, you know, govern. And the money that Amazon throws around is routinely taking that power out of their hands. We need more people like Senator Gianaris who stop this bribery for control, and tell the people running Amazon, "No." No, you can't have this, if it means that we have to set aside ethical concerns. No, you can't have this, if you intend to abandon your implied social responsibility to the people you employ or the city in which you run your business.
If we are going to avoid the currently-predictable, grim meathook cyberpunk future of a world of corporate states, this and this alone is the motivation that can put a stop to the trend: elected representatives with a long-term view who act like adults, and tell whining, spoiled toddlers no.